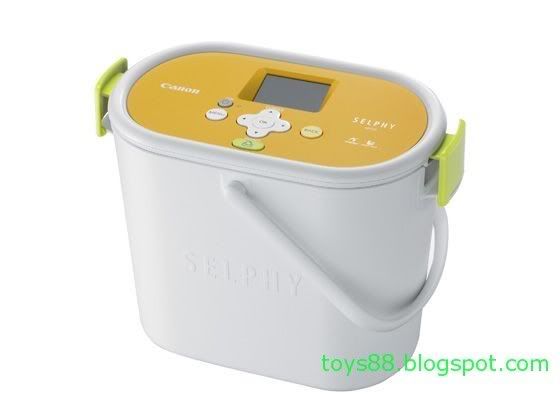 Canon
introduced it's new photo printer Selphy CP770 which come in a bucket-shaped container.
This cute photo printer has a colour preview screen and five ports that allow photos to be imported from 20 different type of memory module, including all flavours of SD cards and Sony Memory Sticks.
One notable exception is standard USB Flash drives. While onboard software adjusts for things like red-eye and brightness, there are no cropping options.
The printer snaps onto the bucket, which stores the AC adaptor, spare ink cassettes and two paper trays, one for 4 x 6 postcards and another for wallet-sized prints.
The optional battery pack provides additional portability, in case you want to combine a family canoe trip with on-the-spot photo printing.
If things don't go well, it's nice to know that the bucket holds water.